Update:
One egg has hatched and you can see the tiny owlet
here
when the mother leaves the nest.
As I've mentioned before I've been thrilled to be able to view a nesting Great Horned Owl through the live camera with Cornell Lab at
this site
.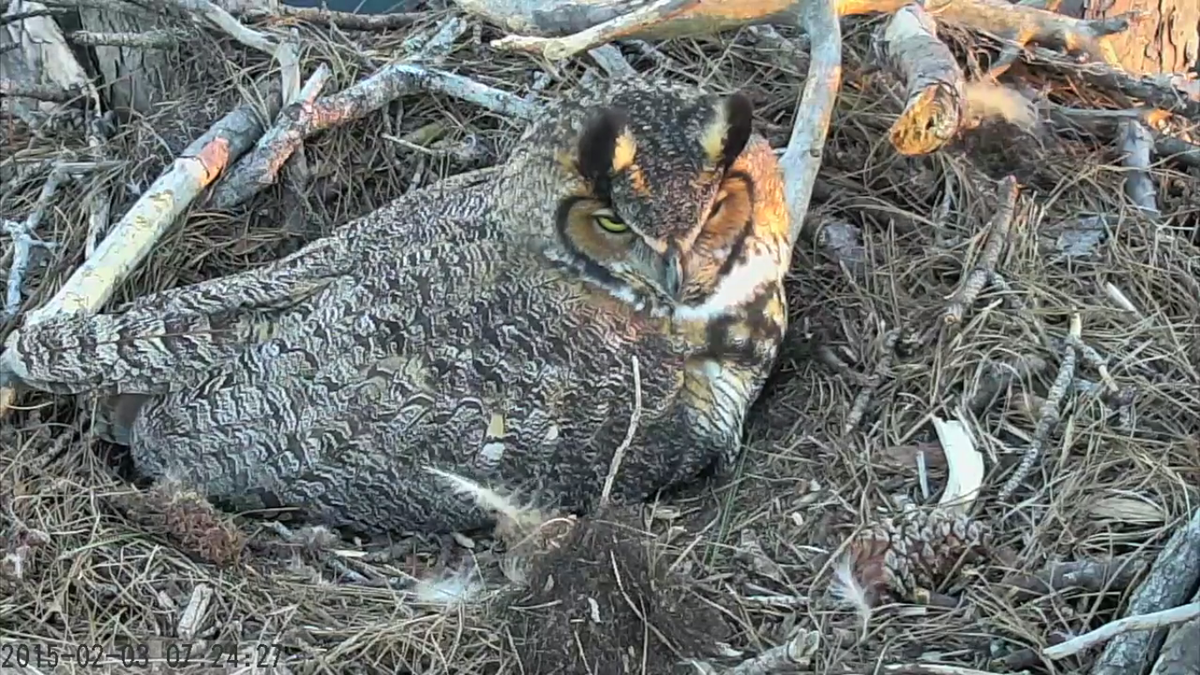 this is a still that the lab folks posted on Twitter
Yesterday it was noted that a pip has begun on one of the eggs! They expect the owlet will hatch within the next 24 hours. I find this so exciting, and have been keeping the bird cam open on my laptop this morning hoping to catch some of the action. There are a few previous videos that you can watch since this pair of owls took over this nest. Just click on "Great Horned Owl Highlights" in the grey bar below the video screen. You can see the owl gulping down an entire meal (I think it was a small bird). Amazing close-up videos. Also, there are 'tweets' along the side bar of the video screen where people have been sharing what they saw. This video continues 24 hours with an infra-red light at night. You don't miss a thing!
I hope you visit the site and enjoy this special glimpse into an owl's private life.
Thanks for stopping by!
Wendy